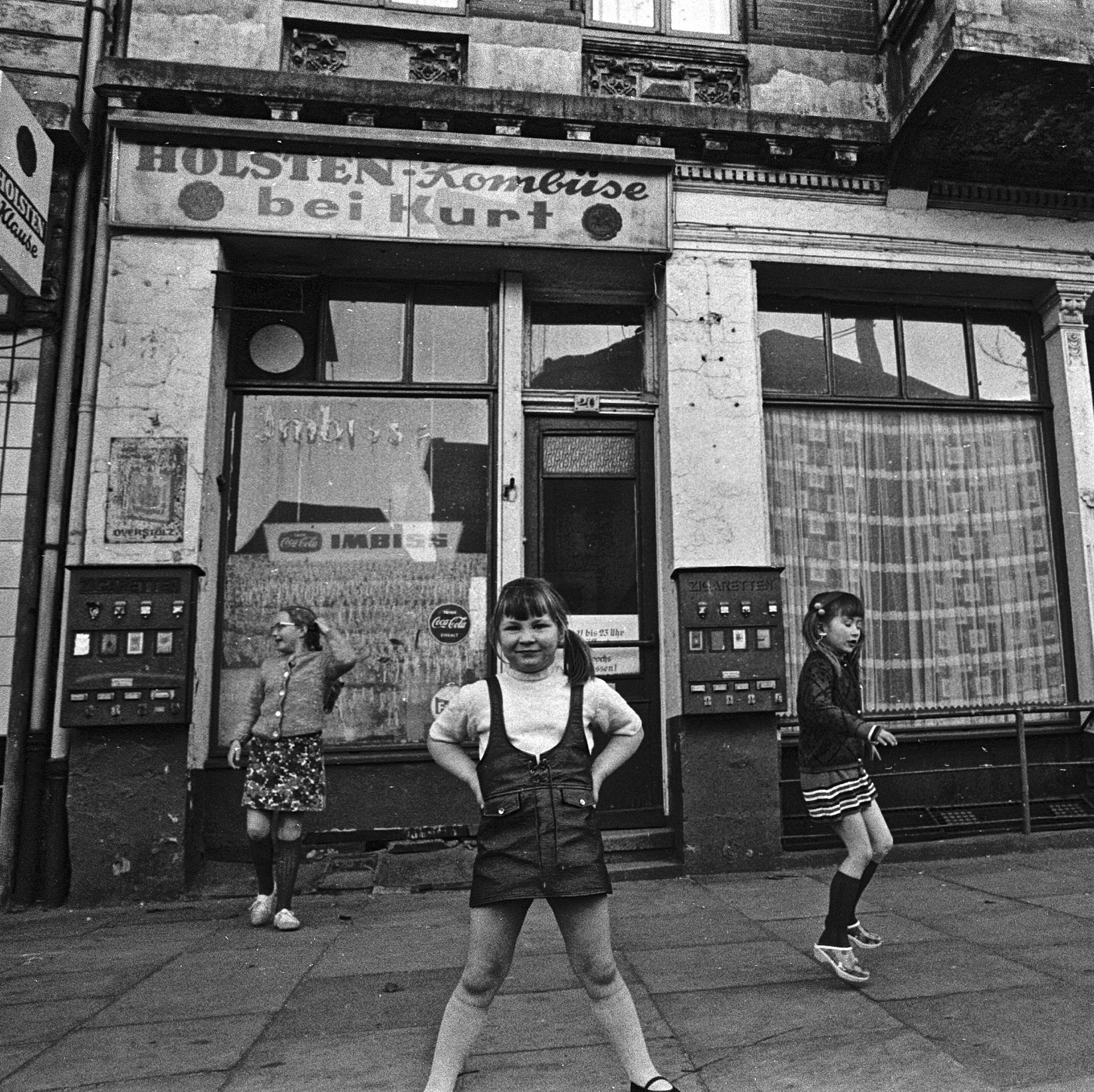 Vintage Street Photography: Hamburg's People And Places During The Seventies
A little while ago I stumbled across a great Flickr Gallery showing beautiful vintage street photography in Hamburg at the beginning of the 1970s. I am a nosy parker. So I contacted the guy who took the pictures. Heinrich began strolling through Altona and St. Pauli with his camera as a young guy when he was getting more and more frustrated at University. 45 years later he was nice enough to tell me a bit more about his city ramblings.  
FOTOS: HEINRICH KLAFFS; TEXT: SUSANNE KRIEG
---
Altona Fish Market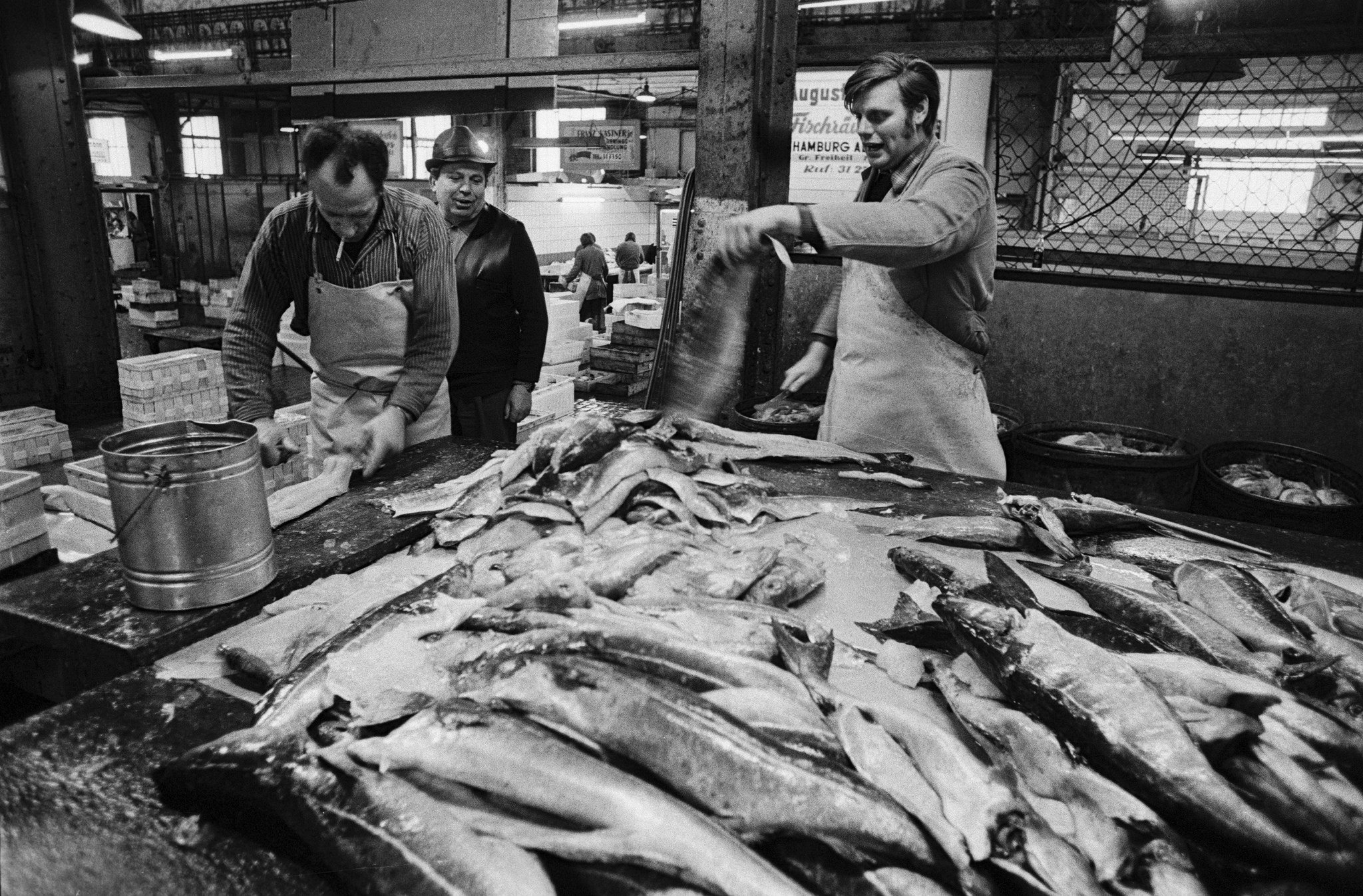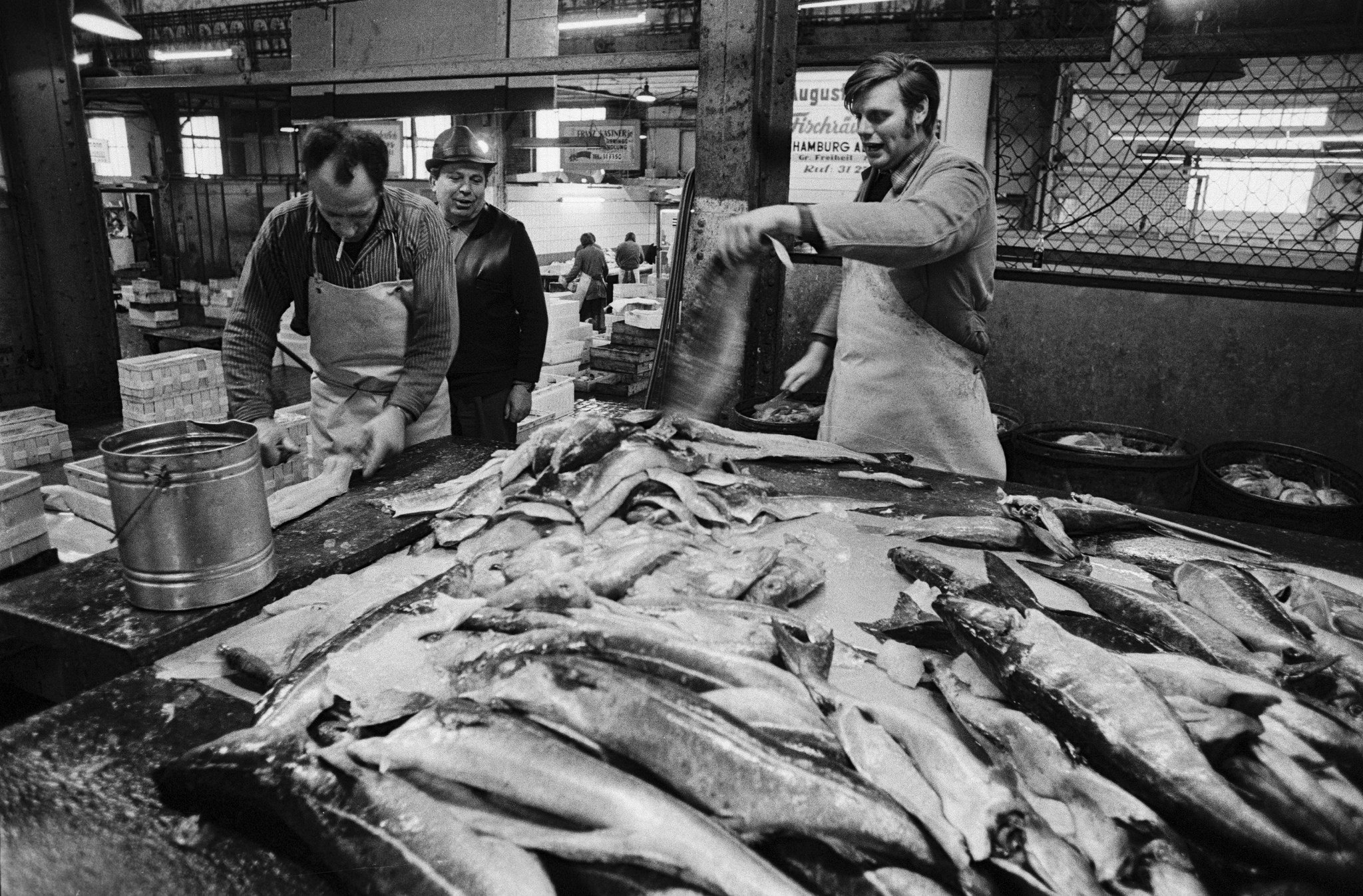 Heinrich says, that back when this picture was taken, fish was still super fresh, delivered directly from cutters mooring at the old "Fischmarkt", where the sea gulls faught for waste and prostitutes froze at night along the street leading to Neumühlen. This picture was taken at the newer market hall further along the Grosse Elbstrasse. We locals call it the "real" fish market, where restaurants and shops buy their food till today. Hamburg's lesser known fish universe is less frequented by tourists then by real "pros".
---
St. Pauli Girls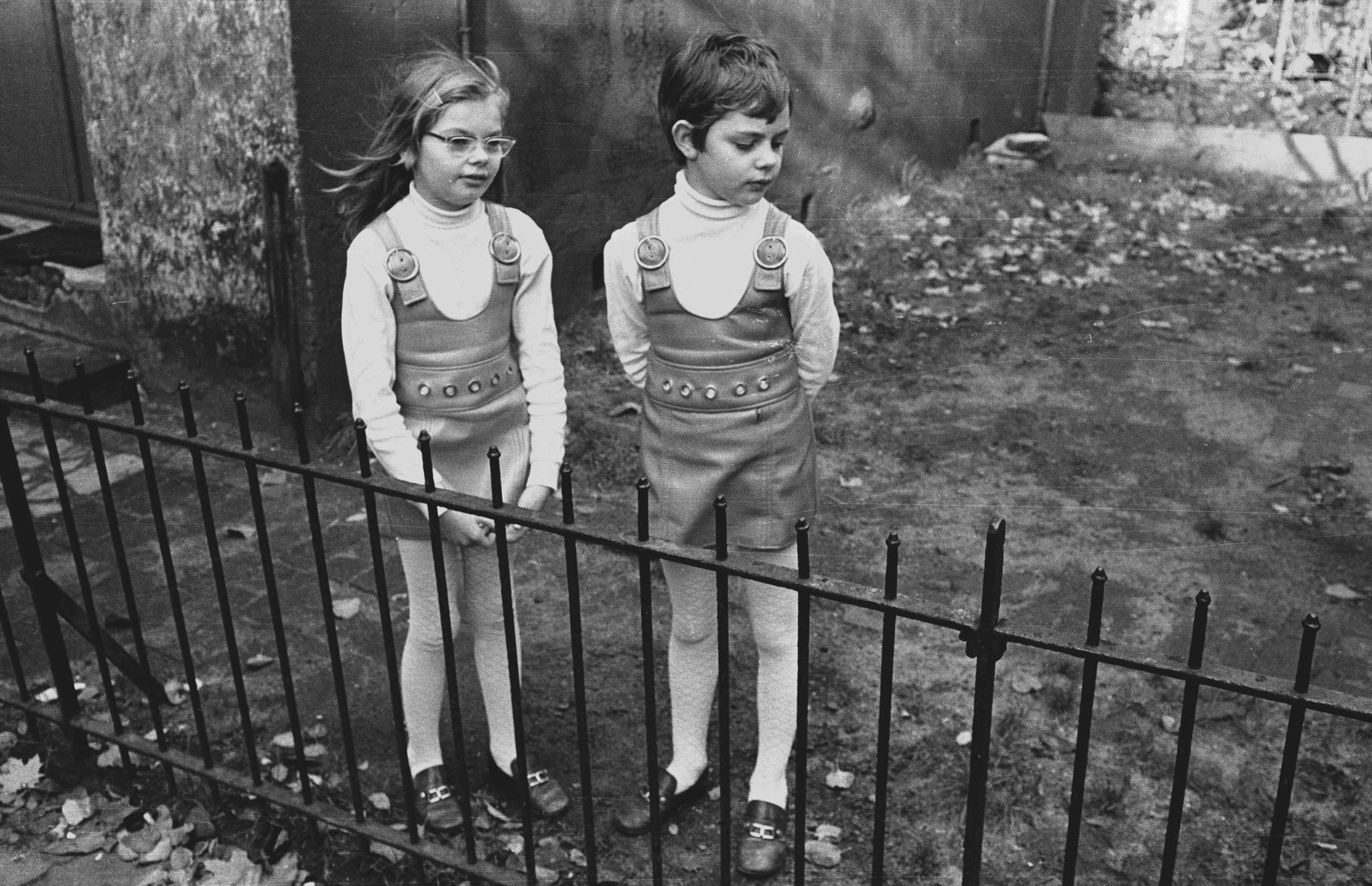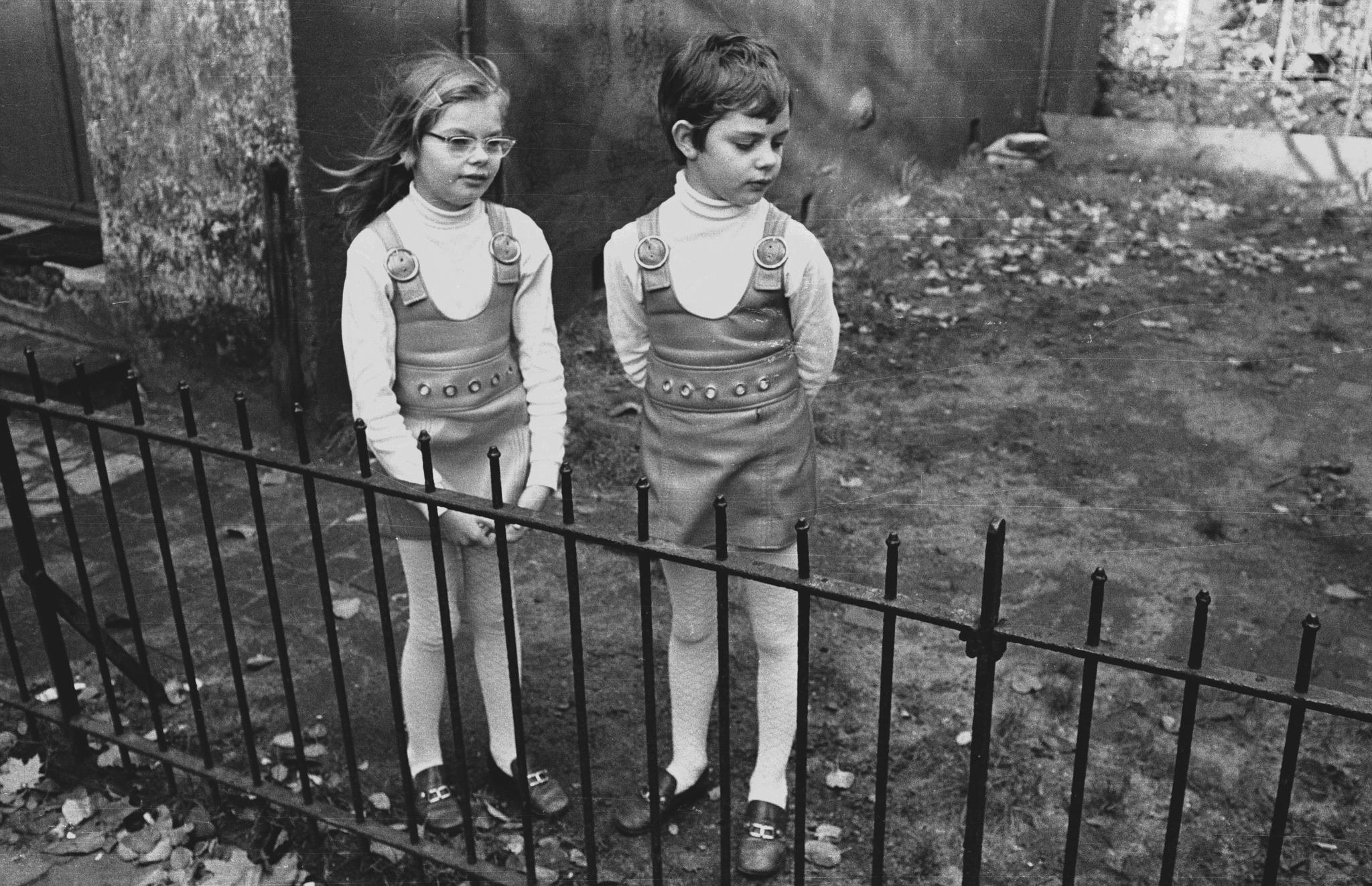 I love this picture of the two little ladies in their sunday attire. Their identical skirts are the best. Heinrich didn't know the girls personally. He just liked to roam through backyards on weekends. This picture was taken at Karolinenviertel, Sternschanze.
---
This idyll of a picnic group and a VW beetle was a snapshot Heinrich took at the Elbe river. Don't you just wanna sit with them with a Butterbrot, a beer and a cross word puzzle to work on?
---
Pubs At Zeughausmarkt, St. Pauli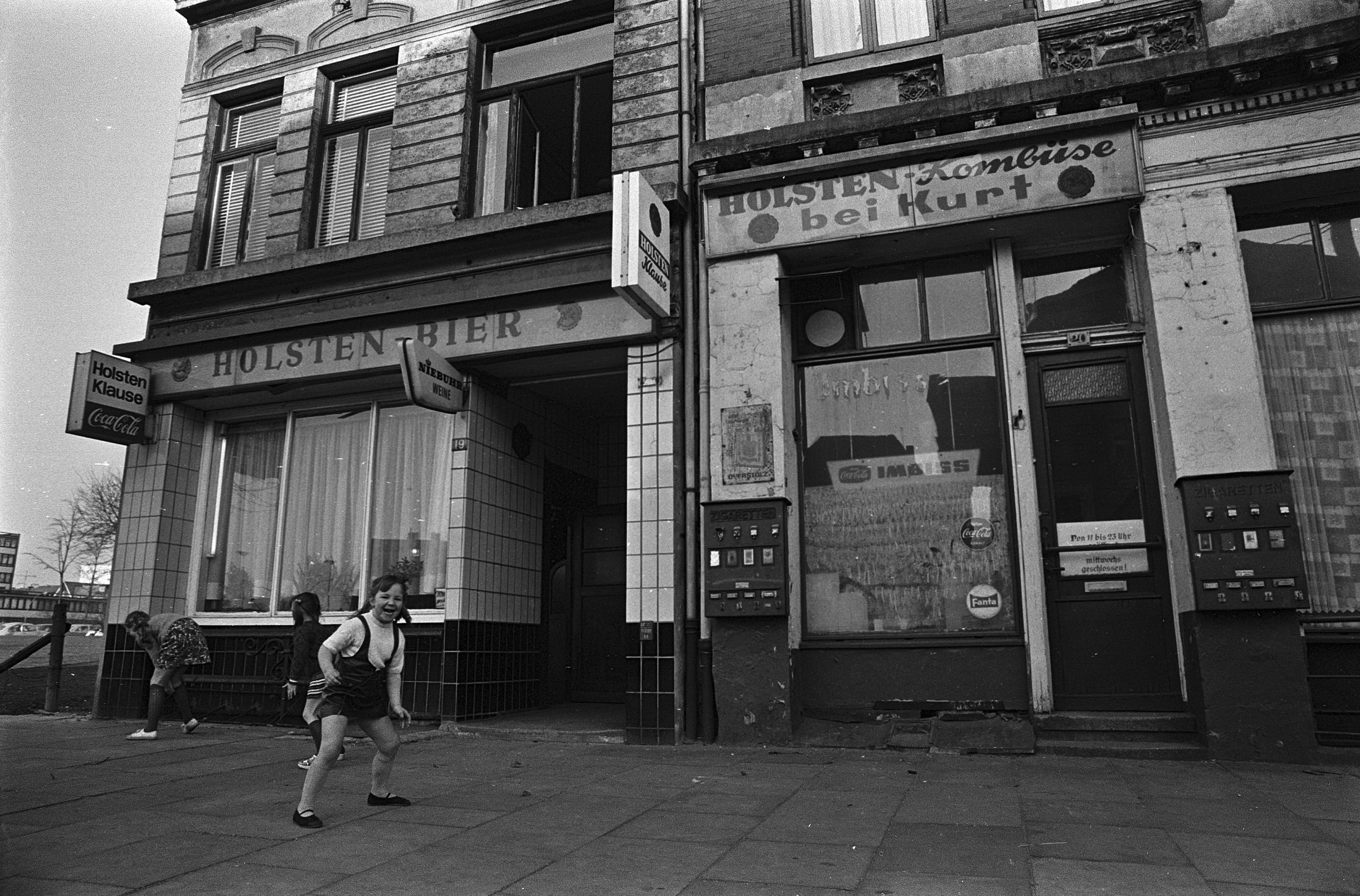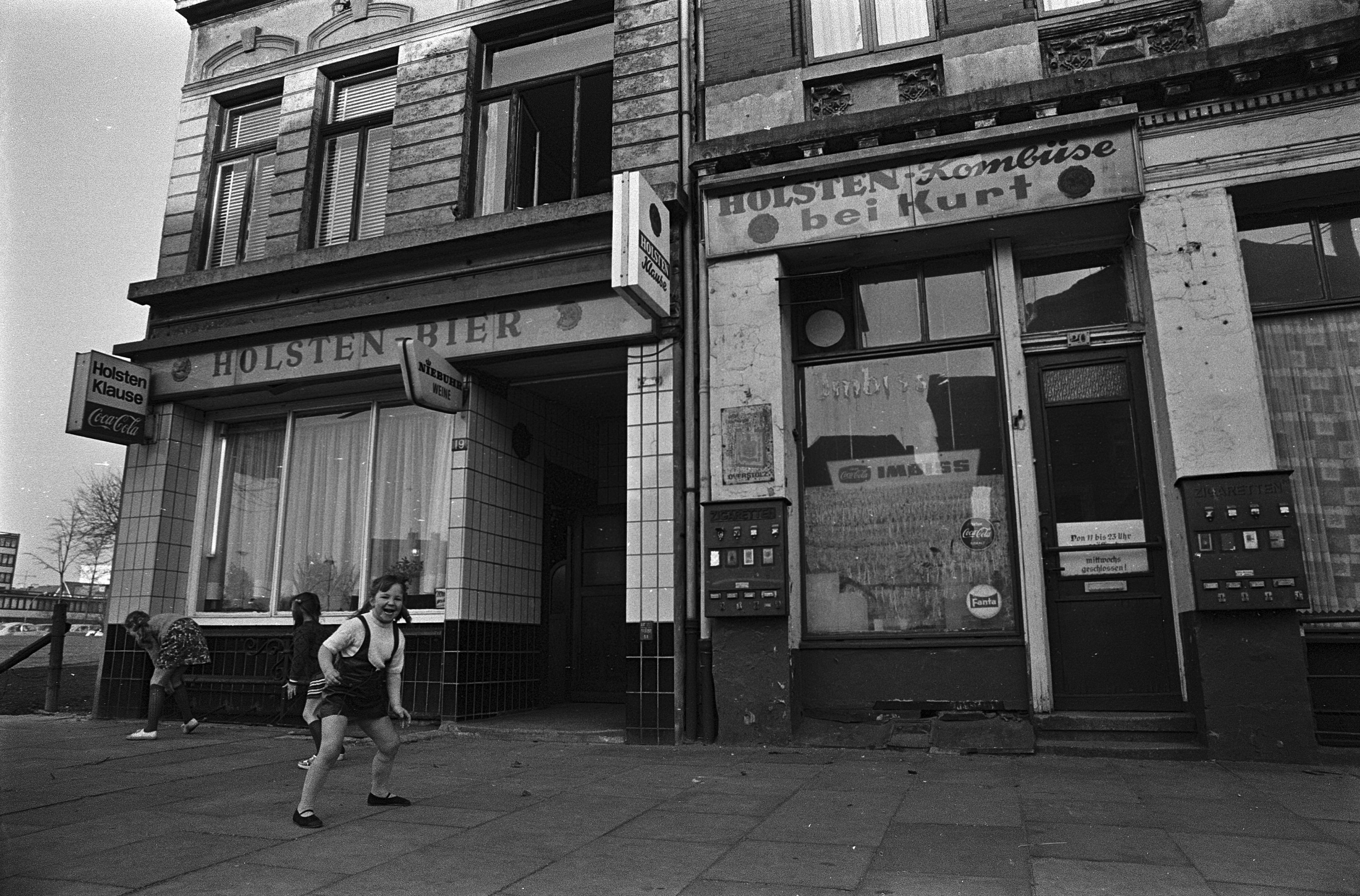 A scene shot at Zeughausmarkt, a place between the main church of St. Michaelis and Heiligengeistfeld, St. Pauli. Today you won't find any seedy looking pubs at this location, but modern hotels and offices.
---
Inside A Poorhouse In Altona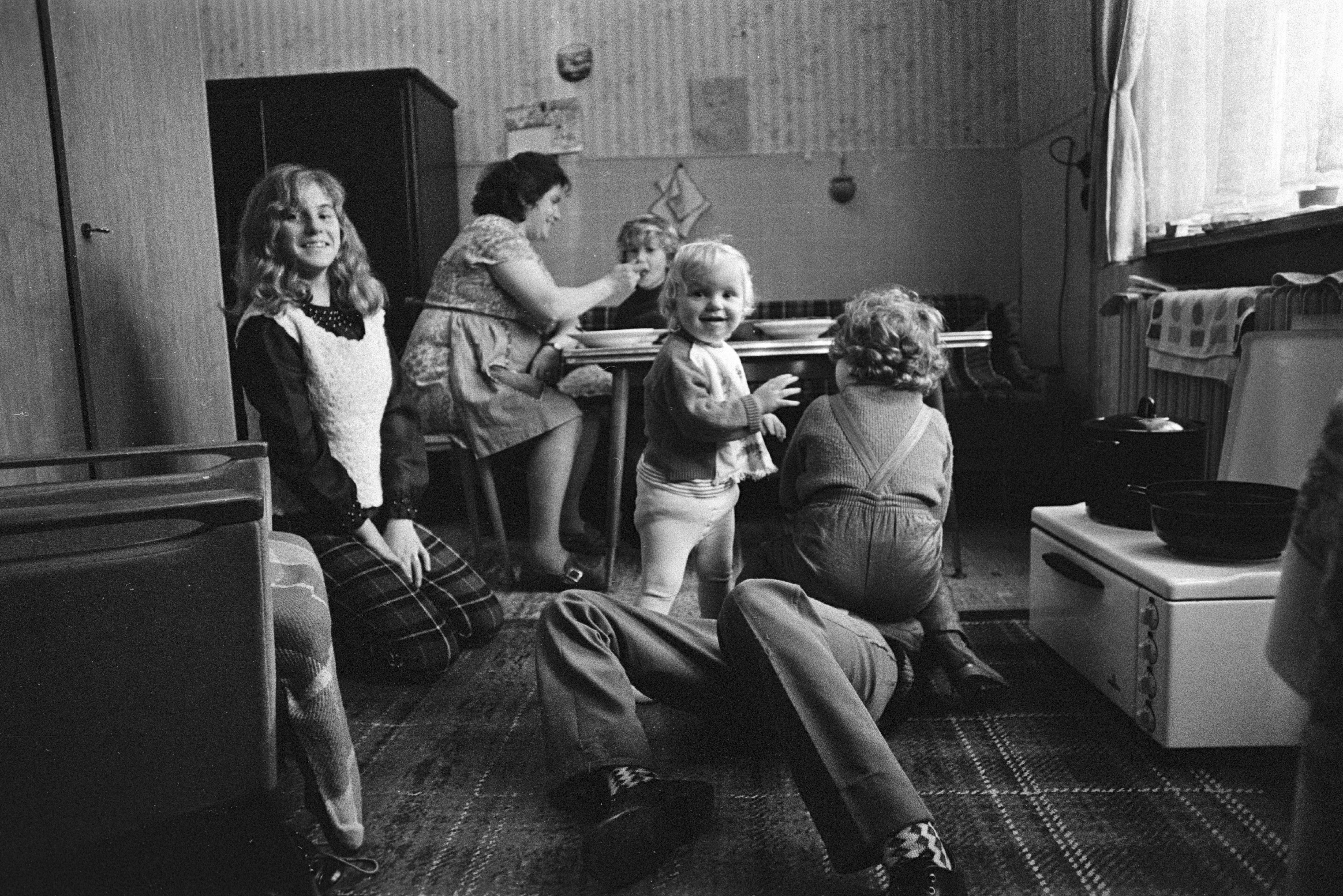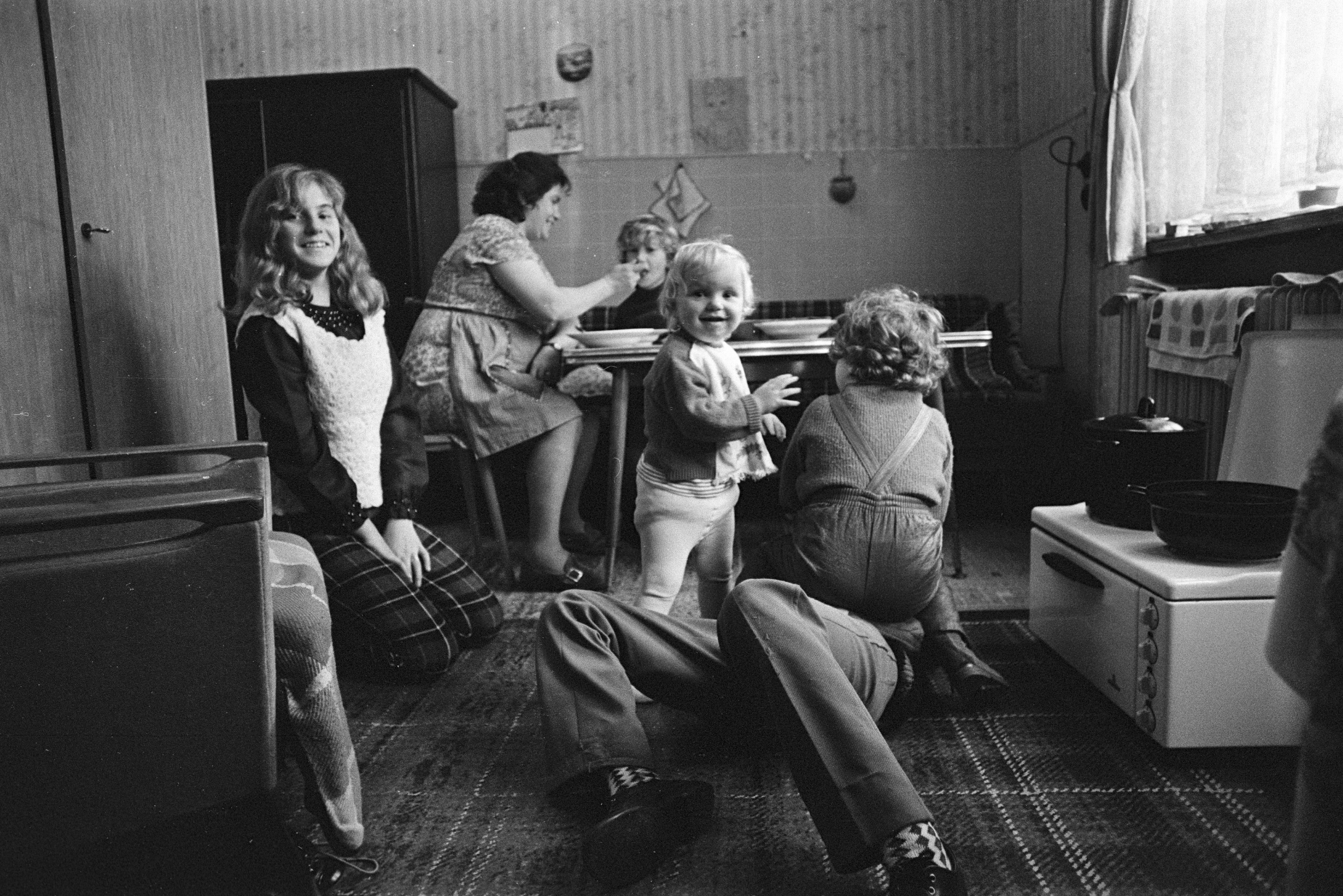 This pictures is pretty amazing to me, it shows a place in my neigborhood of Altona in a former military barrack called Viktoria Kaserne at Eggerstedtstrasse. Today it houses studios and ateliers for artists, designers, architects, photographers, filmmakers und illustrators. At the time this picture was taken it was a home for the poor. Unfortunately, Heinrich can't remember anything about this family. He says, he met the children in the hall way of the building and so he happened to end up in their kitchen. 
---
Film Shoot Of The Cult Movie "Rocker"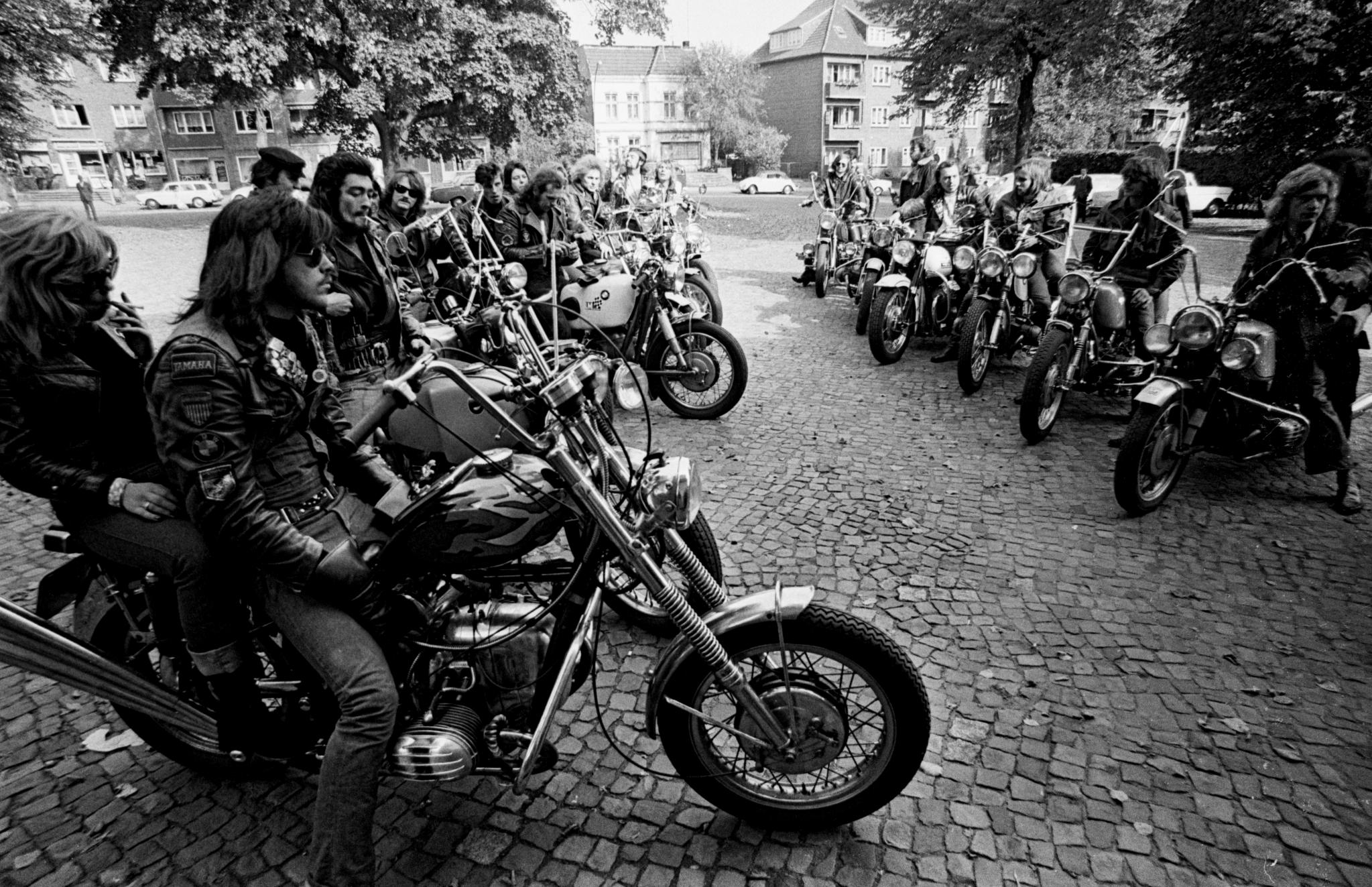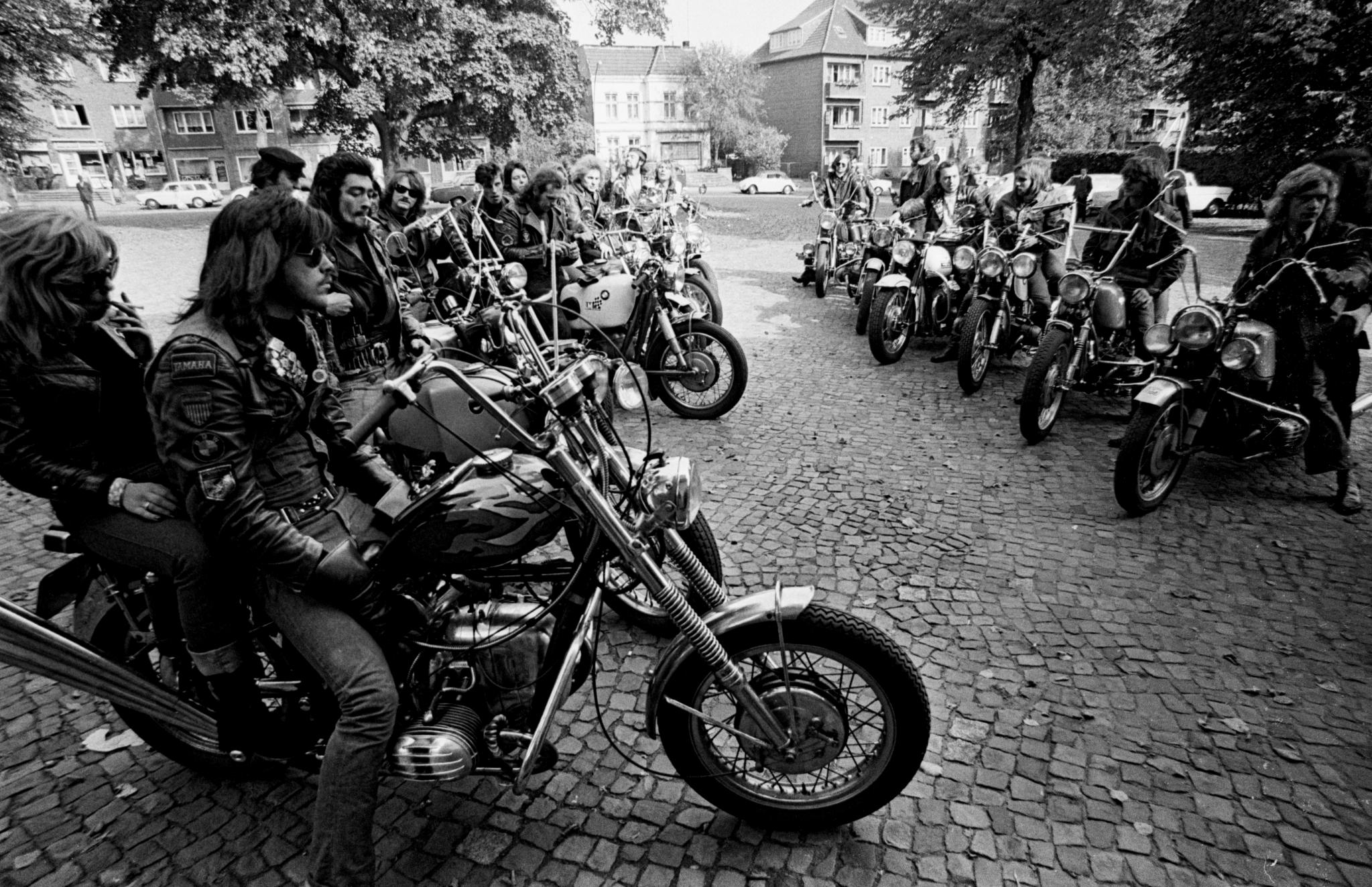 Have you ever heard of the cult movie "Rocker" by director Klaus Lemke? This legendary film from 1972 is an ode to St. Pauli and the Reeperbahn and features some tough guys, who Lemke picked up in real life. Heinrich witnessed the filming of the opening scene, when the protagonist Gerd is escorted by his gang "The Bloody Devils" after being released from prison. I have added a bit of "Rocker" I found on YouTube in my Kino Lounge, so enjoy! If you want to see the whole movie, check the programme of the 3001 Kino in Sternschanze. They show it from time to time. But be prepared: the screening is always a big party with the audience drinking beer and knowing the dialogues by heart, sometimes memorizing them aloud … 
UPDATE: Here is a link to the complete movie! 
---
Shipping Of A Circus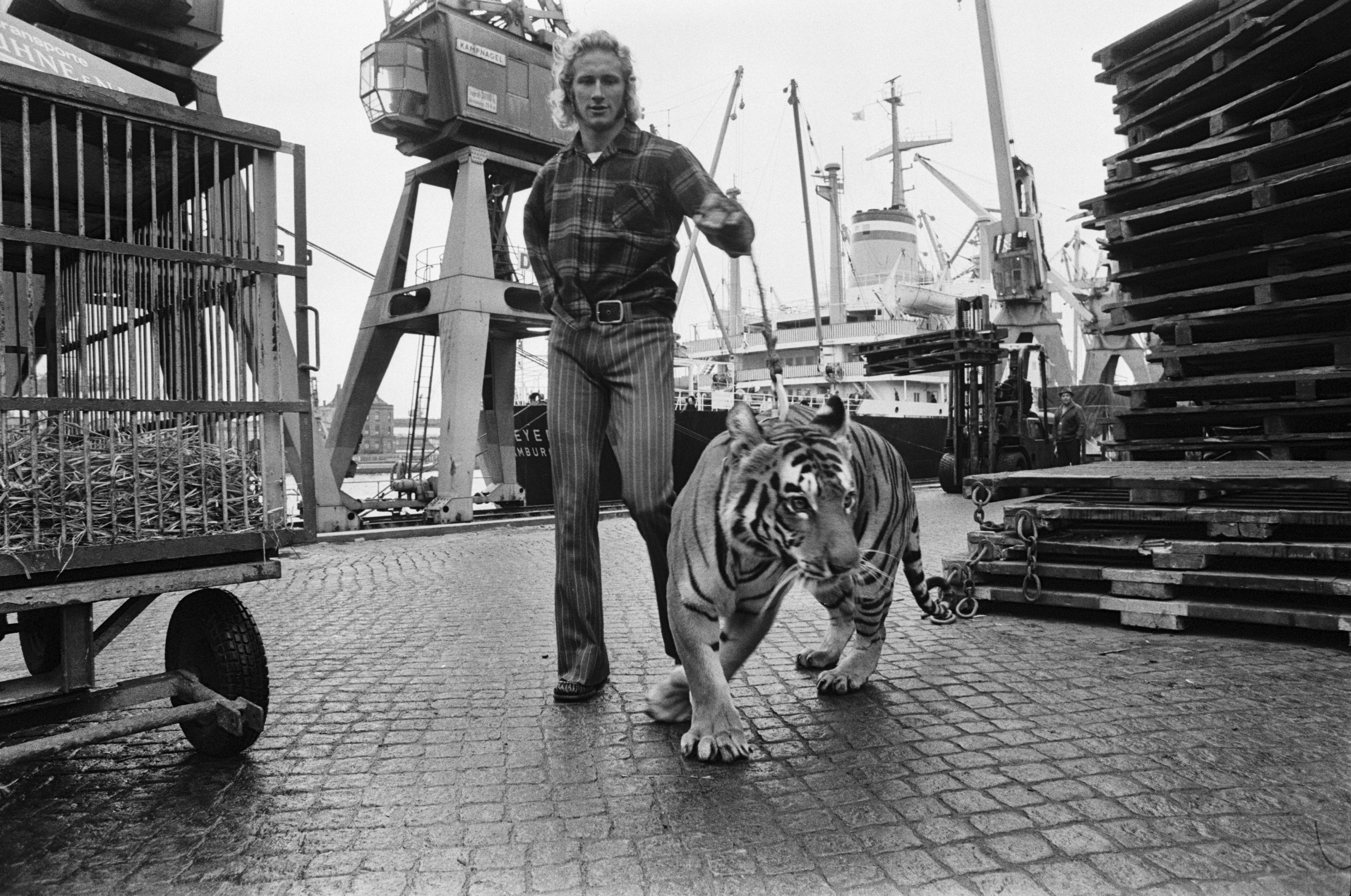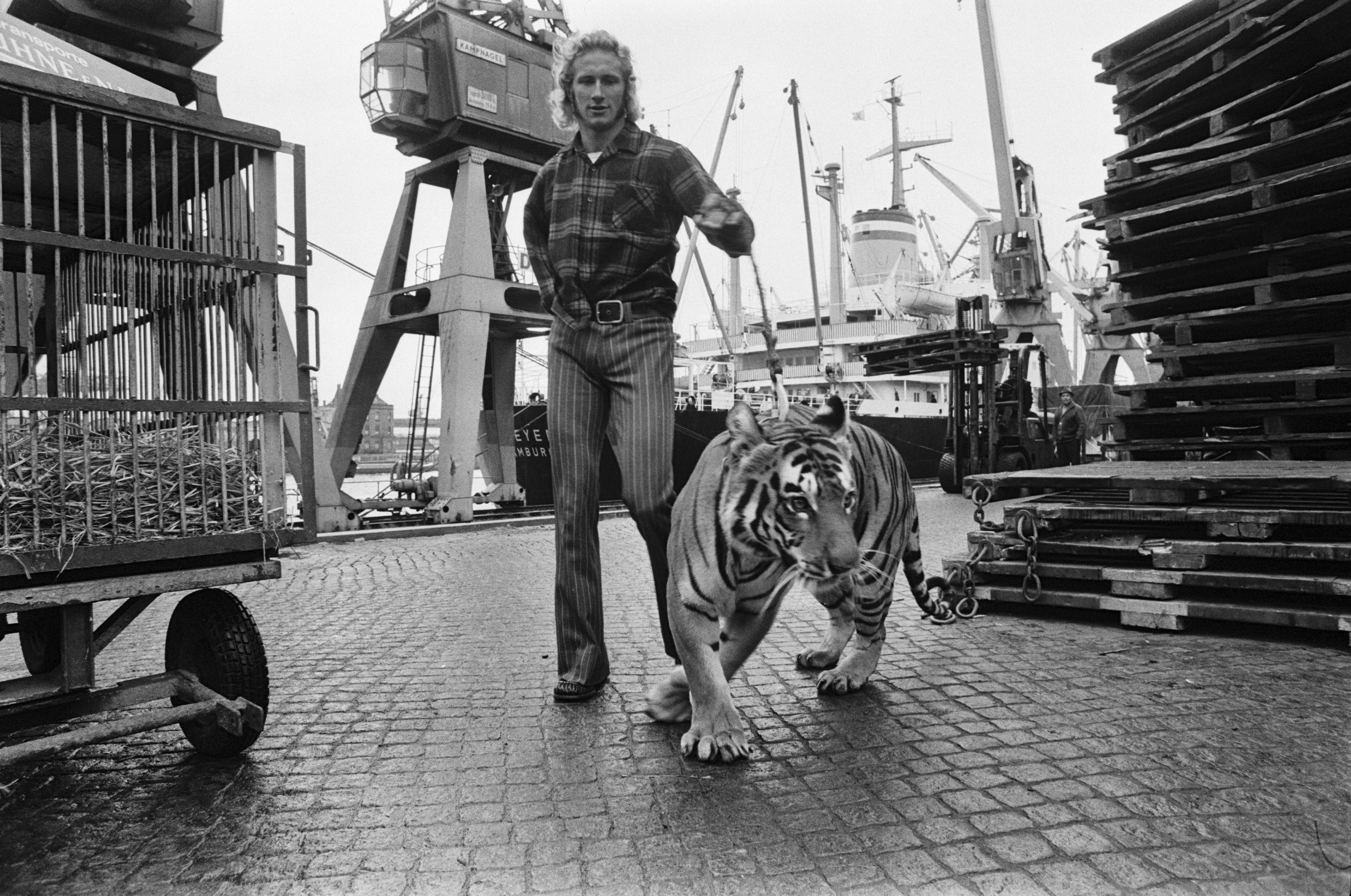 At Hamburg habour: A circus shipping its animals. Heinrich says, the young guy with the tiger on the liche only had one arm left… I wonder why.
---
Derby Day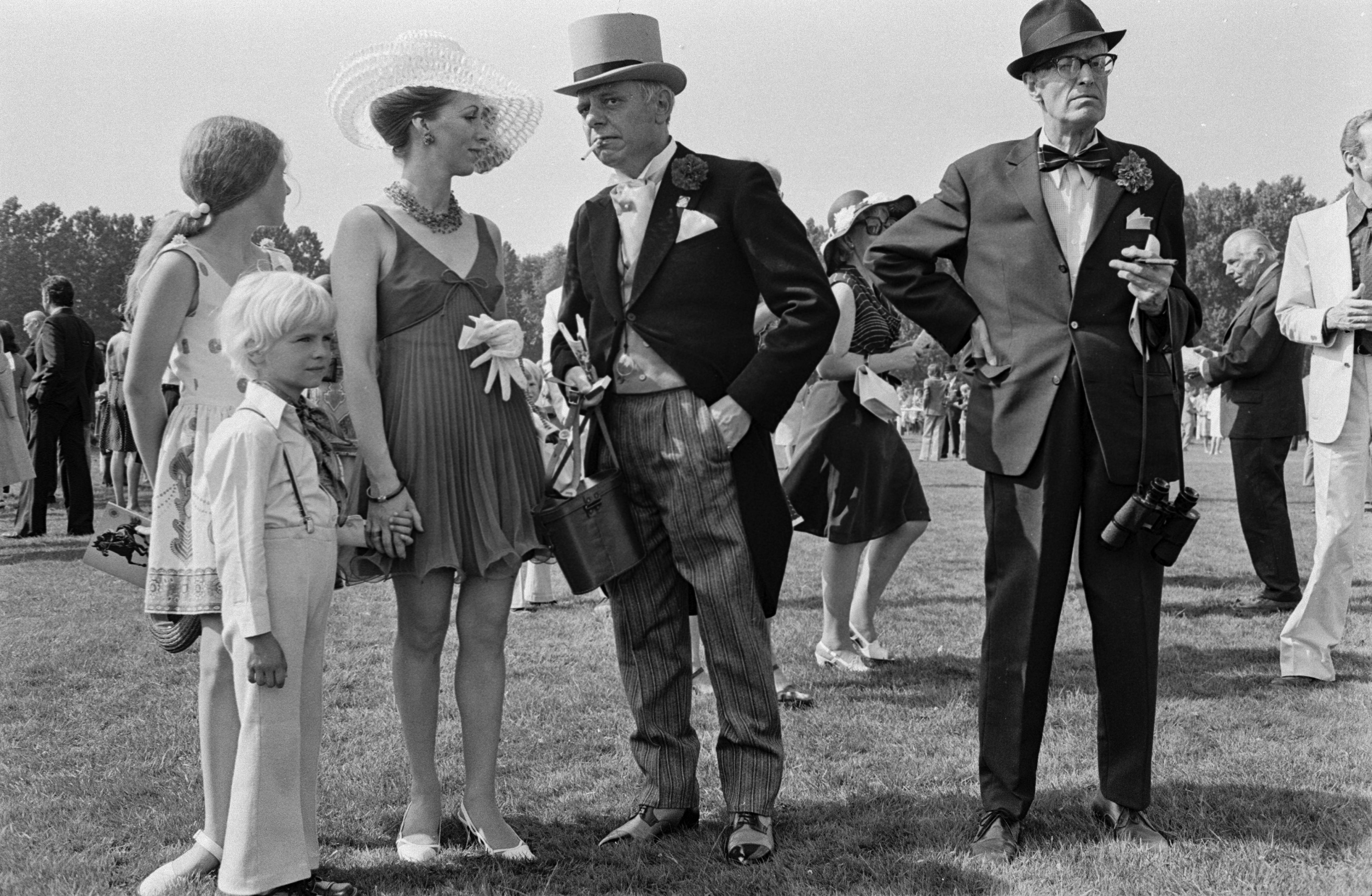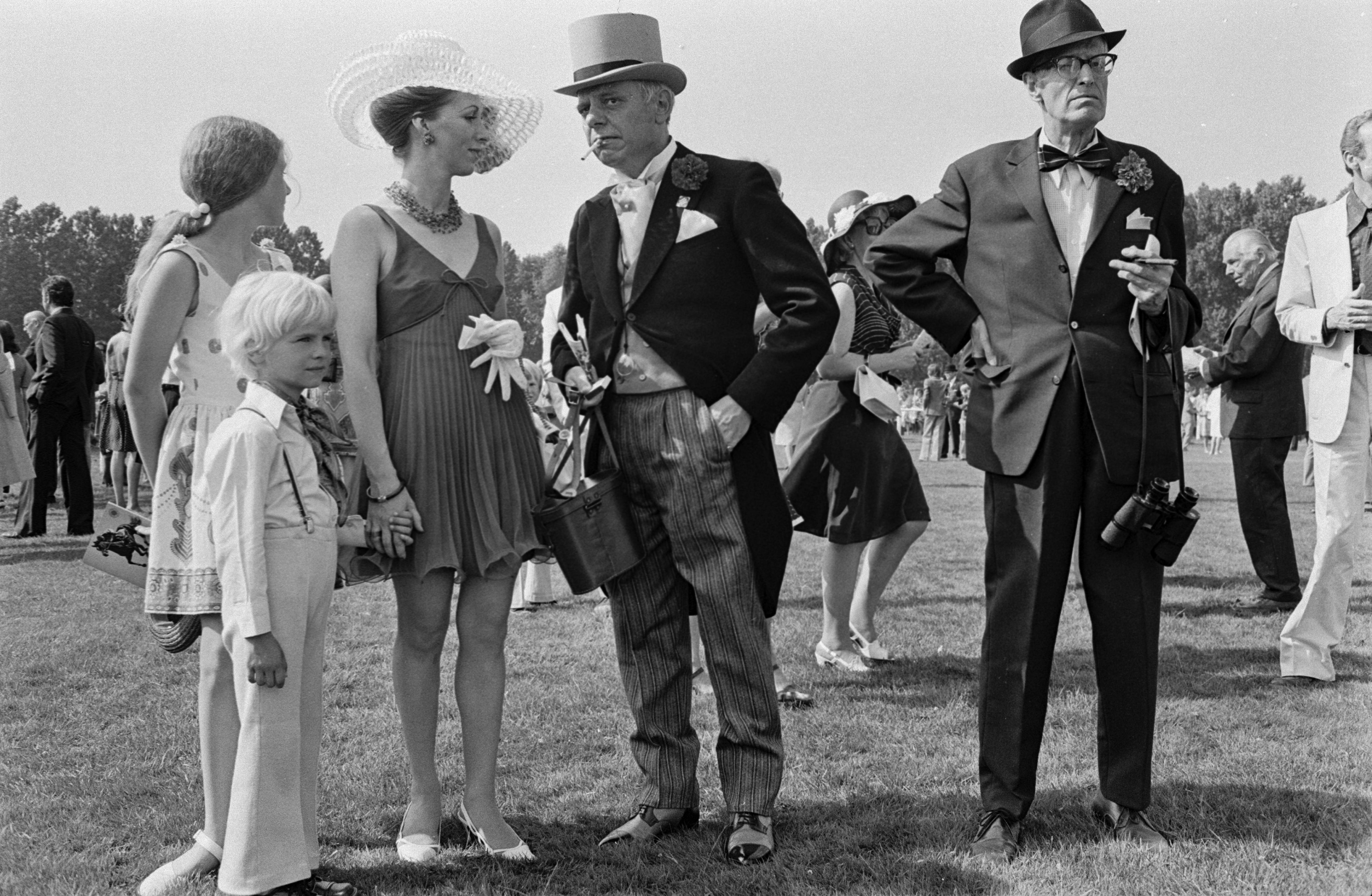 This is a Galopper's Derby, where Heinrich actually went on assignment for the Hamburger Abendblatt, the city's main newspaper. Heinrich told me, that he later began to work for local newpapers on a regular basis. At one point he stopped taking pictures and became a writer. After police reporting for the Hamburger Abendblatt, he eventually became an editor for the MOPO (Hamburger Morgenpost), another local newspaper, where he stayed for 21 years. He says, he doesn't take pictures any more and thinks one of the reasons is, that he stopped being nosy – probably as a result of "journalism having turned into a production process resembling work at an assembly line" – as he puts it. Well, as a journalist myself I have to say, he may have a point there!
If you want to see more of Heinrich Klaffs pictures, please visit his great Flickr galleries!